Letterhead
UNM letterhead includes a red footer with white text contact information. Health Sciences letterhead includes a turquoise footer. Letterhead can be customized by replacing the University logo with an individual unit logo. Only one logo may be printed on official letterhead.
Letterhead may also include names and contact information for individuals, such as department faculty or clinical staff.
Department URLs, such as "mgt.unm.edu", are permitted on the bottom line of the letterhead. The URL should not include "www." unless removing the prefix causes web functionality issues.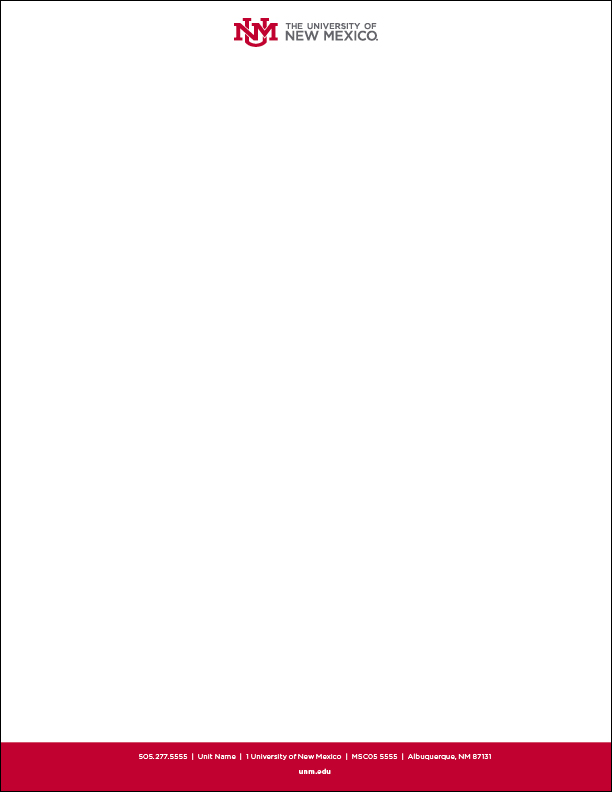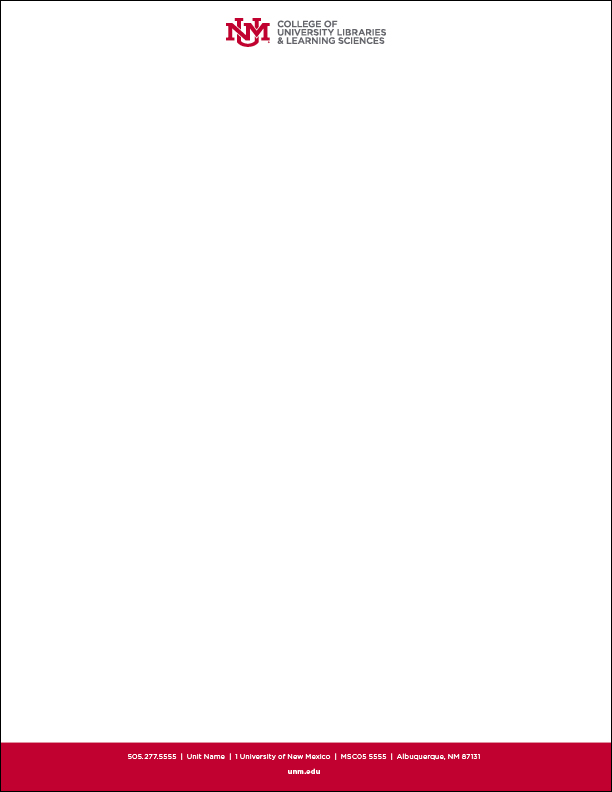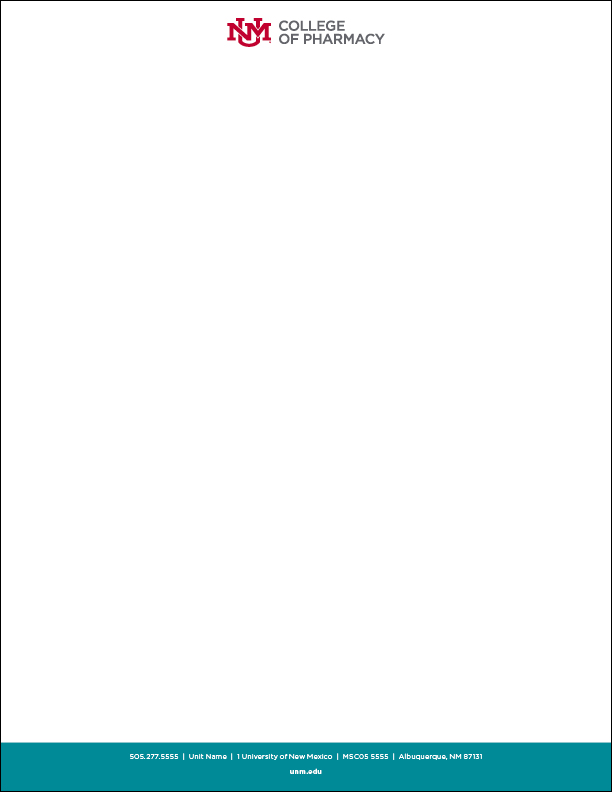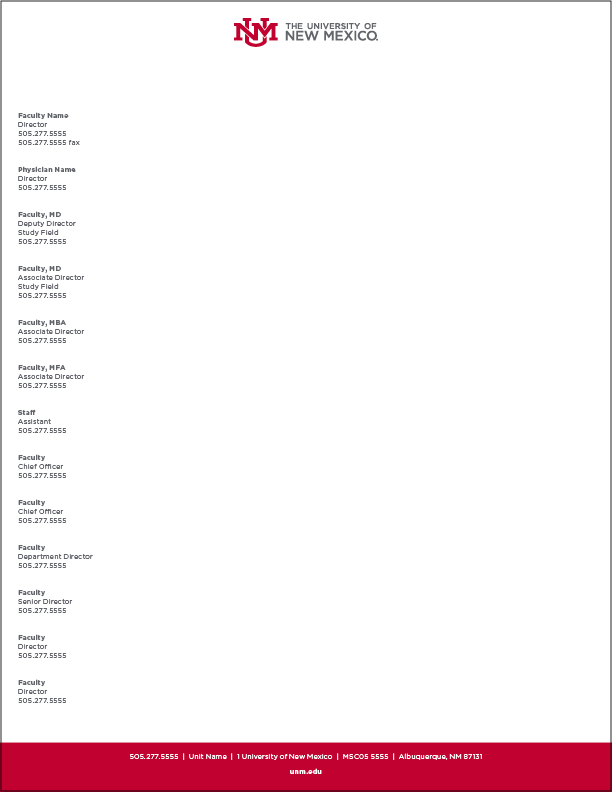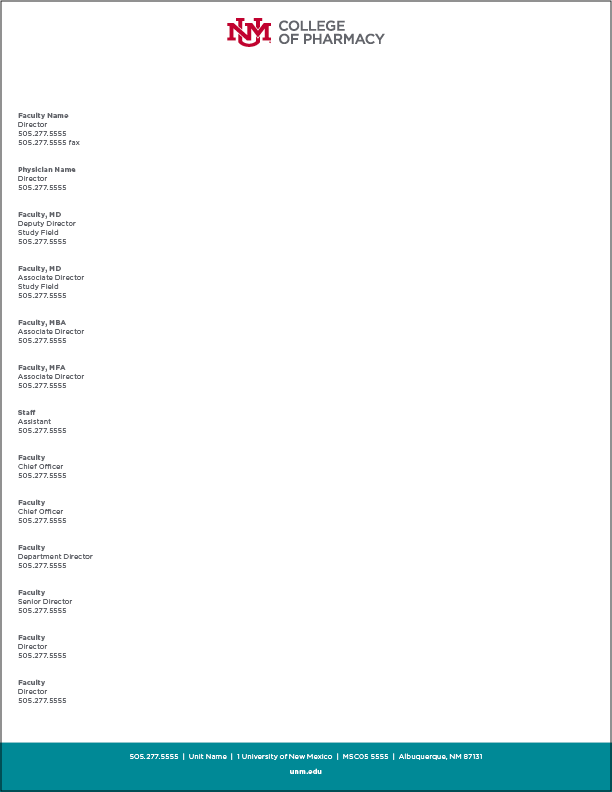 Currently, only units who have received their official unit logos are able to order custom letterhead and envelopes. Some Health Sciences unit logos have not yet been built.
---
Detailed stationery design specifications can be found in the UNM Brand Style Guide.
To order or receiving pricing for business cards, letterhead or envelopes, contact either of the two printing companies contracted to produce official UNM stationery.
CG Printers, Inc.
Steven Garcia, Vice President
3419 Bryn Mawr NE
Albuquerque, NM 87107
Phone: 505.883.8164
Fax: 505.883.7745
service@cgprinters.com 
Business Cards Tomorrow (BCT)
2420 Comanche Rd NE Suite, C-5
Albuquerque, NM 87107
Phone: 505.888.4455
Fax: 505.888.8835
www.bctsouthwest.com