Texture
Notice, The University of New Mexico and our host city are not filled with polished steel and glass buildings like other colleges and cities. Everything here has texture. It is especially true if we consider the pueblo revival architecture that is such a defining characteristic of the University and the Southwest.
That's why we created a light stucco wall texture that may be added to branded content help give it a distinctly "New Mexico" quality.
Important: brand texture should only be added to messages that will be reproduced on relatively untextured media, such as smooth paper, web, and outdoor advertising. Adding graphic texture to messages printed on textured media can cause a compound texture effect that may create color and readability issues.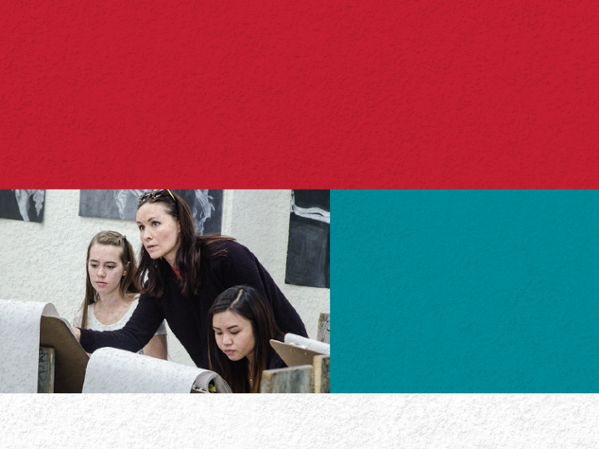 USAGE OVER PHOTOGRAPHY
Pay special attention to applying the brand texture over photographs. It may need to be adjusted or removed in certain cases.
PROFILE PHOTOS
Brand texture should never be applied over small-scale portrait photos featuring faculty, staff, students, alumni, etc. Move profile to the top layer above the texture layer.
PHOTOGRAPHY WITH LIGHTER VALUES
Occasionally the brand texture will negatively affect lighter photos. To adjust for this, move the affected photo to the top layer in your composition. Then create a duplicate texture layer. Move it to the top layer above your photo and trim to the size of the photo (be sure to retain the original scale of your texture). Then reduce the opacity of the secondary texture to a more subtle value.
---
Instructions on how to create textures can be found in the downloadable UNM Brand Style Guide.